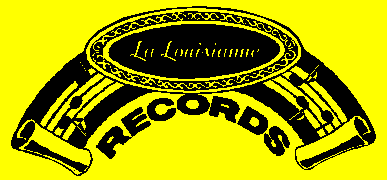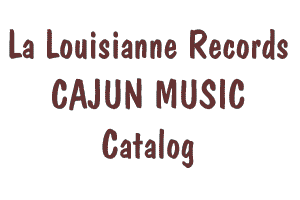 ---

CassetteLLT-C-107
Aldus Roger - Plays the French Music of South Louisiana
The debut album of a South Louisiana accordion legend.
J'ai Passe Devant Ta Porte, Lacassine Special, Flames Of Hades, Fi Fi Poncho, The Unlucky Waltz, Johnny Can't Dance, Jambalaya, Over the Waves, Grand Mamou, Steppin Fast & Chere Tut-tut.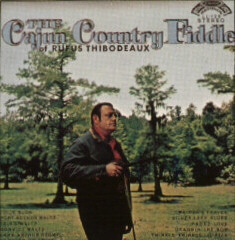 Cassette LLT-C-129
The Cajun Country Fiddle of Rufus Thibodeaux
This world renown Cajun & country fiddler plays his favorite classics
Jolie Blonde, Port Arthur Waltz, Tela's Waltz, Convict Waltz, Lake Arthur Stomp, La Valse De Amitie, Maidens Prayer, Silver Lake Blues, Faded Love, Draggin' The Bow, Twinkle Twinkle Little Star, Chere Alice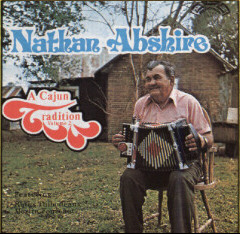 Cassette LLT-C-144
Nathan Abshire - A Cajun Tradition
A master of the traditional Cajun sound
Hip et Taiau, Jolie Blonde, Pine Grove Blues, La Valse de Choupiques, Pauvre Hobo, Jamerais Connaitre, La Valse de la Porte Ouverte, La Valse du Reveur, Blues de Tac Tac, Les Flames D'enfer, Les Temps Apres Finis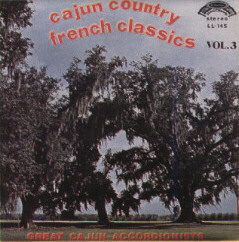 Cassette LLT-C-145
Cajun Country French Classics - Great Cajun Accordionists
A collection of the Best Cajun accordionist on the La Louisianne label.
Pine Grove Blues- Nathan Abshire, Chere Petite- Aldus Roger, Two-Step de musician-Ambrose Thibodeaux, J'amerais Connaitre-Nathan Abshire, Creole Stomp-Aldus Roger, La Cousin de Belisaire-Ambrose Thibodeaux, Le Two Step de L'Acadian-Nathan Abshire, Lake Arthur Waltz-Blackie Forestier & Donnez-Moi Mon Chapeau-Ambrose Thibodeaux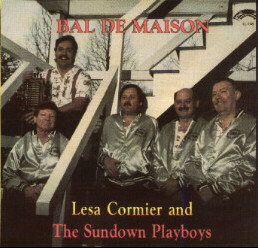 Cassette LLT-C-148
Lesa Cormier & The Sundown Playboys
This Lake Charles band has been performing Cajun music for over 40 years.
La Valse de Musicien, Hathaway Two-Step, La Valse de Grande Chemin, Quele Etoille, La Valse de Cajun, Passe Partout, Les Veuves de La Coulee, Blame Moi Pas, J'ai Fais Une Gross Erreur, Allons A Lafayette, La Valse de Soliel Couche, Hey Hey Lucille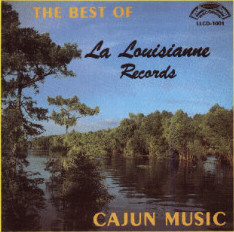 Cassette LLT-C-1001 (12songs) Compact Disc LLCD-1001 (23 songs)
The Best of La Lousianne Records- Various Artists
This CD contains 23 of the best recordings ever released on our label!!!
Alex Broussard, Happy Fats, Lawrence Walker, Doc Guidry, Ambrose Thibodeaux, Aldus Roger, Blackie Forestier, Eddy Raven, Rufus Thibodeaux, Zachary Richard, Vin Bruce, Jimmy C. Newman, Nathan Abshire, Cajun Born & Michael Doucet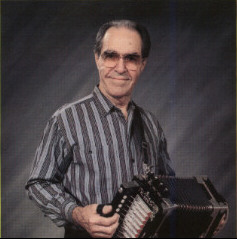 Cassette LLT-C-1002
Blackie Forestier- Un Cajun Est Ça Musique
After a brief retirement from Cajun music, Blackie comes back strong with this album.
Deux Pas du Patte Cassé, Vie Dans Un Bouteille, Un Cajun est Ça Musique, Mardi Gras Acadiana, Crying Waltz, Et Toi, Madame Sostan, Tit Gallop Pour Mamou, La Valse de Samedi Soir, Quelle Beau Jour Noel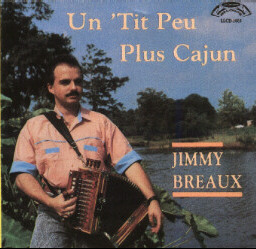 Cassette LLT-1003 (12 songs) Compact Disc LLCD-1003 (14 songs)
Jimmy Breaux - Un Tit Peu Plus Cajun
One of the most popular accordionists in the world,Jimmy Breaux of the group Beausoliel, performs the more traditional songs on his solo debut.
Creole Stomp, La valse d' Anniversaire, Wafus Two Step, La valse de Tout L'Monde, Hathaway Two Step, Quand Jete Pauvre, Fifi Poncho, La Valse de Meche, Pauvre Hobo, La Valse d'Amitie, Louisiana Waltz, Perrodin Two Step, Tu Vas Jamais Casser Mon Couer, Bosco Stomp
Cassette LLT-C-1004
Richard LeBouef & Two Step
From the marshlands of Kaplan, Louisiana, this fine accordionist sings his favorite Cajun songs straight from the heart.
Cajun au Paradise, Reviens a Port Arthur, Le Breakdown de Lafayette, Le Petite Fille Seule, Louise, Le Deux-Pas Des Acadiens, La Valse de Meche, Un Autre Soir Ennuyant, Le Payee dans La Jogue, La Dernier Valse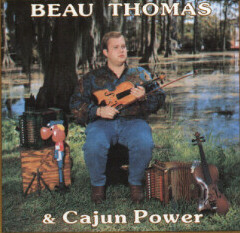 Cassette LLT-C-1006 Compact Disc LLCD-1006
Beau Thomas & Cajun Power
One of the finest Cajun fiddlers from South Louisiana, this young musician performs his favorite standards with the band, Cajun Power.
Allons a Lafayette, Grand Mamou, Bosco Stomp, Jolie Blonde, Creole Stomp, 'Tit Oiseaux, Crowley Two Step, La valse de La Belle, Acadian Two-Step, Viens Me Chercher, Hackberry Hop, La Valse de Regret, Perrodin Two Step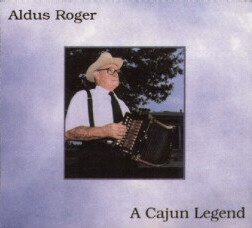 Cassette LLT-C-1007 (12 songs) Compact Disc LLCD-1007 (22 songs)
Aldus Roger - A Cajun Legend
A fabulous collection of the best Aldus Roger recordings available!!!
Lafayette Two-Step, Steppin Fast, Flames d'Enfer, Fifi Poncho, Over The Waves, Jambalaya, Johnny Can't Dance, Lafayette Palyboy Waltz, Hicks Wagon Wheel, Love Sick Waltz, Zydeco Sont Pas Salé, Un Autre Chance, Diga Ding Ding Dong, Louisiana Waltz, Wafus Two Step, KLFY Waltz, Perrodin Two-Step, *Jolie Blonde, *Petite Au La Grosse, Creole Stomp
*previously unreleased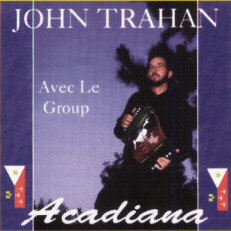 Cassette LLT-C-1008 (12 songs) Compact Disc LLCD-1008 (14 songs)
John Trahan - Avec Le Group Acadiana
From Abbeville, Louisiana, accordionists John Trahan performs many new songs and features a fine vocal talent.
Bonne Bonne Annee, Un Ange du Ciel, Le Two Step du Mamou, La Valse de Reno, Jongle a Moi, Tout Le Temps dans Mon Couer, La Petite au La Grosse, La Valse de KLFY, Le Sud de La Lousiane, Le Vieux Bourg Ser Le Bord du Chemin, Allons Marrier A Ce Soir, Chere Toote-Toote, Je L'ai Tout Entendu, Le Two Step de Ossun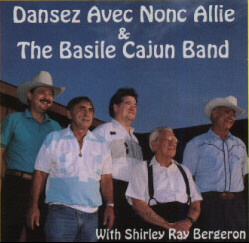 Cassette LLT-C-1009
Nonc Allie - Dansez Avec Nonc Allie & The Basile Cajun Band
One of the most traditional accordionists, Nonc Allie plays popular Cajun songs the old way and features vocalist Shirley Ray Bergeron.
Amadee Two Step, J'amerais Connaitre, Cousine Lillie, J'ai Fait Une Grosse Erreur, La Valse de Eunice, La Chanson du Mardi Gras, Tu Vas Jamais Casser Mon Couer,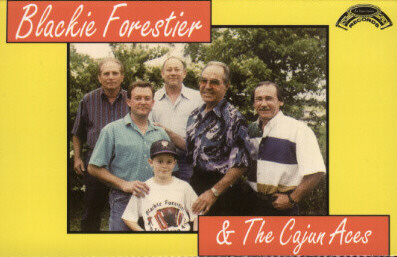 Cassette LLT-C-1011
Blackie Forestier & The Cajun Aces
Blackie returns to the studio to record 13 songs with special guest musicians Randy Falcon, Glen Leblanc & Jason Bergeron.
Wagon Wheel, J'aimerais Connaitre, La Valse de Chagrin, Zydeco est Pas Salé, Petit Fleur, Quand J'etais Pauvre, La Valse de Mon Papa, Hot Flames, Bott Wah's Shadow, Stone Hill Two-Step, J'vas M'ennuyer, Espere Jusqu A Je Finis de Pleurer & Hound Dog Baby
Cassette LLT-C-1012
The Breaux Bridge Playboys- Fais Do Do BéBé
This Cajun band performs Cajun standards with fresh new arrangements and sparkling harmonies.
Fais Do Do BéBé, La Valse de Tolan, Le Special de Cypress Inn, Petites Joues Roses, Les Flames D'enfer, La Valse du Prisonnier, Sur Le Courtableau, La Valse de Reno, La Valse de La Grande Prairie & Le Two-Step de Marksville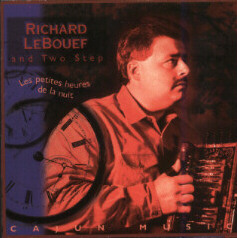 Compact Disc LLCD-1013 (14 songs) Cassette LLT-C-1013(12 songs)
Richard LeBouef & Two Step - Les Petites Heures de la Nuit
Richard records his debut CD with a great selection of orginal and cover tunes for one of La Louisianne's best Cajun releases ever!!
Les Temps est Apres Finir/Flames D'enfer, Les Saisons de Notre Vie, Je suis Parti a La Louisiane, La Valse de Bayou Teche, Jolie Petite Belle, Fleur de Ma Vie, Cajun au Paradis, La Valse de Mermentau, La Chanson de Lottery, La Valse de La Louisiane, Whoop Garde-Les La, Lamour vas Jamais Casser Notre Coeur, Les Petites Heures de la Nuit & Une Nuit a la Rue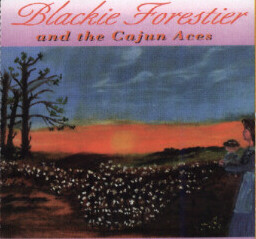 Cassette LLT-C-1014
Blackie Forestier & The Cajun Aces - Back In Time
This is a collection of new & previous recordings that takes us back in time through Blackie's 33 years of performing Cajun music.
Les Clos de Coton, La Valse de Reno, J'ai Fait une Grosse Erreur, Petite Fleur, Je Suis Soul Encore, La Valse du Lac, La Valse D'Anniversaire, Stone Hill Two-Step, Oublies-Moi Pas, Les Roues de Wagon, La Valse d'Evangeline, La Valse de Grand Pins, Petite au la Grosse & Shatis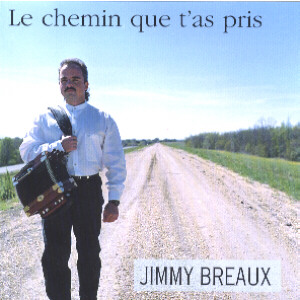 Compact Disc LLCD-1015 Cassette LLT-C-1015
Jimmy Breaux - Le chemin que t'as pris
Jimmy performs the songs of his past including his late Father's original compositions.
Hackberry Hop, Tu Vuex Que Je Reviens, Le Chemin Que T'as Pris, Papa George Special, Scott Playboy Special, Back O' Town Two-Step, Lonesome Night Waltz, Wandering Aces Special, Two Step Du Vieux Temps, Broken Family Waltz, Walker Special, Chere Cherie &Breaux Bridge Stomp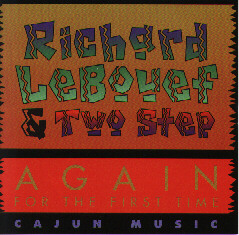 Compact Disc LLCD-1016 Cassette LLT-C-1016
Richard LeBouef & Two-Step Again for the First Time
Richard LeBouef and the group Two-Step record this wonderful and energetic collection of their Fan's favorite songs.
Cajun From Church Point, On a Night Like This, Pleurer Pas Ce Soir, 'Tit Fille de La Campagne, J'etais Au Bal, Reviens A' Port Arthur, Bayou Noir/Back O' Town, Midland Two-Step, I'm Coming Home, La Petite Au La Grosse, Chere Cherie, Lucille, Empty Glass & Evangeline Special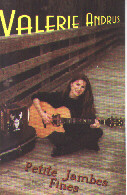 Cassette LLT-C-1017
VALERIE ANDRUS "Petite Jambes Fines"
Valerie Andrus was raised in Cajun Country when it was not cool to be Cajun. After many years of performing Country music, she returns to her roots to record this album of her favorite Cajun songs.
Petite Jambes Fines, J'ai Passe Devant Ta Porte, Allons Dancer Colinda, Jolie Blonde, Fiddlin' Of Jacques Pierre Bordeaux, Closer Walk With Thee, Grand Mamou, LA Saturday Night, La Belle De La Louisianne & Vive L'Acadie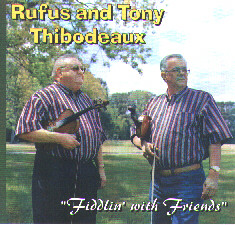 Compact Disc LLCD-1018 Cassette LLT-C-1018
RUFUS & TONY THIBODEAUX "Fiddlin' With Friends"
Rufus & Tony get together for album of their favorite songs. Guest vocalists include: Johnnie Allan, Ivy Dugas, Warren Storm, Vin Bruce, Oran Guidry Jr., and others.
Teala's Waltz, La Valse d'Amitie, Bury Me Not, Convict & A Rose, A Father's Love, Lonesome Night Waltz, Fiddler's Waltz, Blue Darling, North Wind, Raised in Louisiana, Fools Waltz, Forever in your Eyes, Sidewalk Waltz, Clair de la Lune & Prisoners Song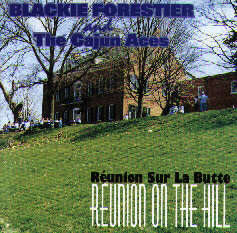 Compact Disc LLCD-1019 Cassette LLT-C-1019
BLACKIE FORESTIER "Reunion Sur La Butte"
Blackie pays tribute to fellow friends and musicians Shorty LeBlanc, Iry LeJeune, Sidney Brown and Jessie Stutes by recording many of their classic compositions.
Hip et Taiau, La Branche du Murier, La Chanson de la Pistache, La Tracas du Beau-Pere, Lonesome Ramblers Waltz, Parle Cajun, Güten Tag Herman, La Valse a Bab, Petite Wagon Rouge, Viens Me Chercher, Le Jour des Noces, Sugar Bee, J'ai Passe Devant Ta Porte and Telephone Port Arthur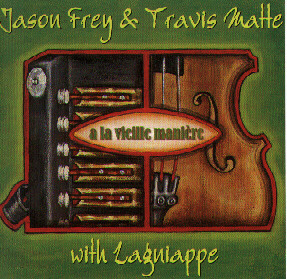 Compact Disc LLCD-1020 Cassette LLT-C-1020
JASON FREY & TRAVIS MATTE WITH LAGNIAPPE "A La Vieille Maniere"
This traditional Cajun band is a regular performer at the world famous Mulates restaurant in Breaux Bridge. LA..
Two Step De Rougeau, La Valse De La Sud De Crowley, Les Flammes D'enfer, La Valse A Ardoin, Two Step De Eunice, La Valse De Reno, Two Step De Perrodin, La Valse De Scott, Va Attrape Mon Violin, Avant C'est Trop Tard, Les Blues De Port Arthur, La Valse A Alida, OST Special, Mom Est Pas Mort, Pointe Noir, Ton Coeur Est Barre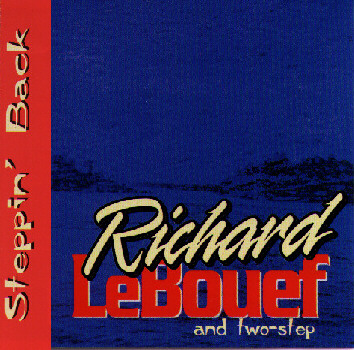 Compact Disc LLCD-1021 Cassette LLT-C-1021
RICHARD LEBOUEF & TWO-STEP "Steppin' Back"
18 Songs of new and previously released material from one of the Hottest bands in South Louisiana .
1. Zydeco Boogaloo, 2. La Dernier Valse, 3. Un Autre Soir Ennuyant, 4. Le Temps Est Apres Finir / Flames D'enfer, 5. Lamour Vas Jamais Casser Notre Coeur, 6. Zydeco Sont Pas Sale 7. La Valse De Bayou Teche 8. Les Petites Heures de la Nuit 9. Cajun From Church Point 10. La Chemise Bleue 11. Reviens A Port Arthur 12. Devil's Night Out 13. Empty Glass 14. Tit Fille de la Compagne 15. J'etais au Bal 16. La Petite Au La Grosse 17. Swinging Doors 18. I'm Coming Home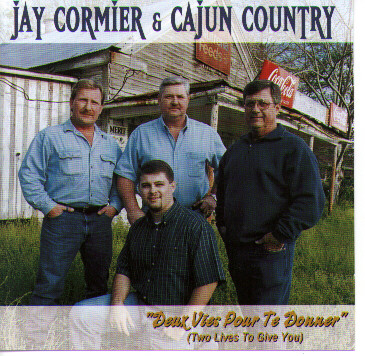 Compact Disc LLCD-1022 Cassette LLT-C-1022
JAY CORMIER & CAJUN COUNTRY "Deux Vies Pour Te Donner"
The debut release from this band is an excellent addition to everyone's Cajun music collection.
1. 73 Special, 2. Deux Vies Pour Te Donner, 3. Lover's Waltz, 4. Gloria, 5. Mom, Elle Va Jamais Te Remplacer, 6. Reve A Moi, 7. Le Pays Dans La Jogue, 8. Apres Marcher Dans Tes Reves, 9. 'Tite Robe Courte, 10. Faut Je Te Laisse A Courte, 11. Un 'Tit Bebe Encore, 12. Petite Au La Grosse, 13. Cest Tout Fini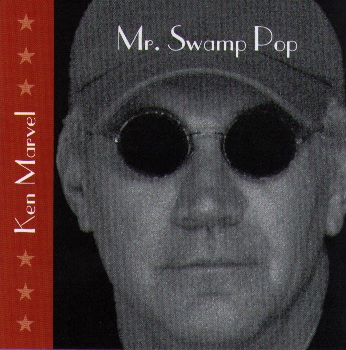 Compact Disc TMCD-0402
KEN MARVEL "Mr. Swamp Pop"
Ken Marvel fondly displays his love of Swamp Pop music by recording this fine album of originals and classics.
1. Mr. Swamp Pop 2. Wine Wine Wine 3. It Hit Me 4. I Got Loaded 5. Lover's Prayer 6. Crossin' The Line 7. Pardon Me 8. Good Golly Miss Molly 9. Bring It Back 10. I'm Walkin 11. Since You're Gone 12. I Wanna Go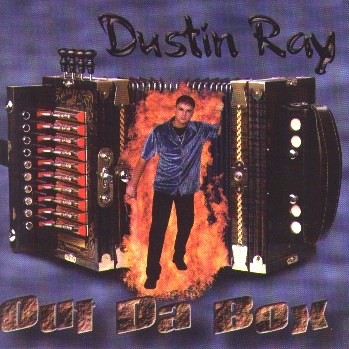 Compact Disc LLCD-1023
DUSTIN RAY "Out Da Box".
Dustin Ray drives that zydecajun beat with his debut album featuring a blend of Cajun standards and new country with a touch of blues.
1. Out Da Box 2. Our Love Will Last 3. Why 4. Lemonade Song 5. 99 Year Waltz 6. Lucille 7. Mom, Sheíll Never Replace You 8. One Scotch, One Bourbon, One Beer 9. Iíve Got To Choose 10. Bosco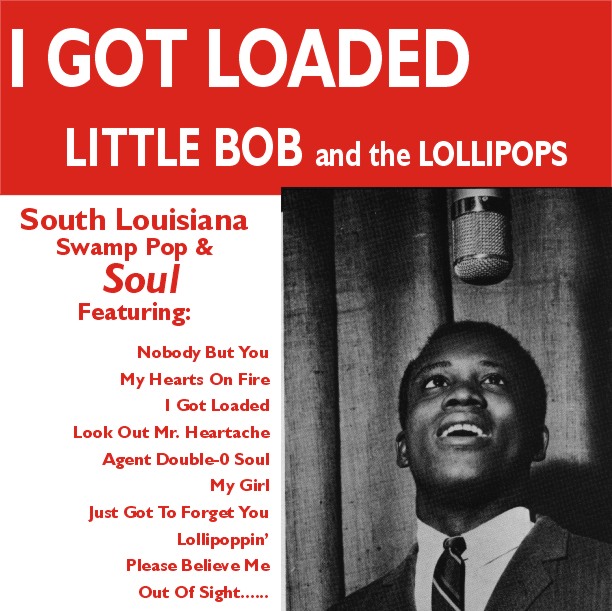 Compact Disc LLCD-1024
LITTLE BOB & THE LOLLIPOPS "I Got Loaded"
The Ultimate collection of Swamp Pop & Soul from from a South Louisiana sensation!
26 SONGS
1. Are You Ever Coming Home 2. Please Believe Me 3. The Way Itís Got To Be 4. Are You Going My Way 5. My Heartís On Fire
6. Please Donít Leave 7. Nobody But You 8. So In Need 9. I Got Loaded 10. Lollipoppiní 11. Cry Cry Cry 12. Life Can Be Lonely
13. Agent Double-O Soul 14. All These Things 15. Just Got Forget You 16. My Girl 17. Out Of Sight 18. Song For My Father
19. With These Hands 20. The In Crowd 21. The High Road 22. I Canít Take It 23. Oriental Moonlight 24. Weíre In Love
25. Look Out Mr Heartache 26. Stop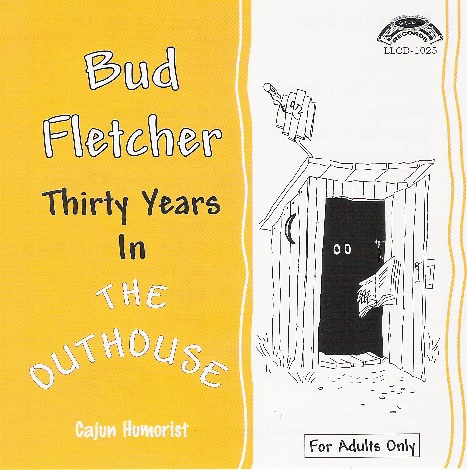 Compact Disc LLCD-1025
BUD FLETCHER "30 Years In The Outhouse"
A collection of Bud Fletcher's bes jokes from being in the outhouse for over thirty years!
28 Jokes
1. Bug In The Bush 2. Cuticle 3. Stagnant 4. Fish In Channel 5. Revenge 6. Give Him A Number 7. Gold Commode
8. Leprosey 9. Leave For Sure 10. Kangaroo 11. Lion In The Cage 12. The Donkey 13. Mop Bucket 14. No Sex Life
15. Rang Dat Doorbell 16. Stolen Bicycle 17. The Golf Lesson 18. Ice Box 19. The Milkman 20. The Motorboat
21.You Overcoat 22.Supercharged Camel 23.War Bonds 24.Pay Attention 25.Father Celestine's Donkey
26.No Paper 27.Zipper Bag 28.Closing


Still Available
Vinyl Albums
Get 'em while they last!
LL-104 Bud Fletcher Bud Fletcher at the Outhouse
LL-112 Ambrose Thibodeaux Authentic French Acadian Music
LL-119 Ambrose Thibodeaux More Authentic French Acadian Music
LL-122 Aldus Roger Plays The Cajun French Classics
LL-126 Lawrence Walker A Tribute To The Late Great
LL-131 Bud Fletcher The Best Of At The Outhouse
LL-133 Ambrose Thibodeaux That French Acadian Sound
LL-135 Blackie Forestier Cajun Music
LL-137 Rufus Thibodeaux Cajun Fiddle
LL-138 L.J. Foret Cajun Country Singer
LL-145 Various Cajun Country French Classics Vol.3
LL- 148 Lesa Cormier Bal Du Maison
$3.00 per Album
When ordering 10 or more albums, PLEASE add an additional $2.00 to shipping & handling charges. THANKS!!
La Louisianne's Order Form